The Benicia High School was Benicia Tree Foundation's first project for a Benicia Unified School District campus.  On April 21, 2011 army of volunteers planted 80 trees south edge of the softball fields along Military West and Denfield Avenue.   This project incorporated 6 redwood trees planted as an Eagle Scout project several years earlier.  Other tree species included Quercus agrifolia (Coast live oak), Calocedrus decurrens (Incense cedar),  and Cedrus deodara (Deodar cedar) , An irrigation system was installed to water the trees during the dry season for two years.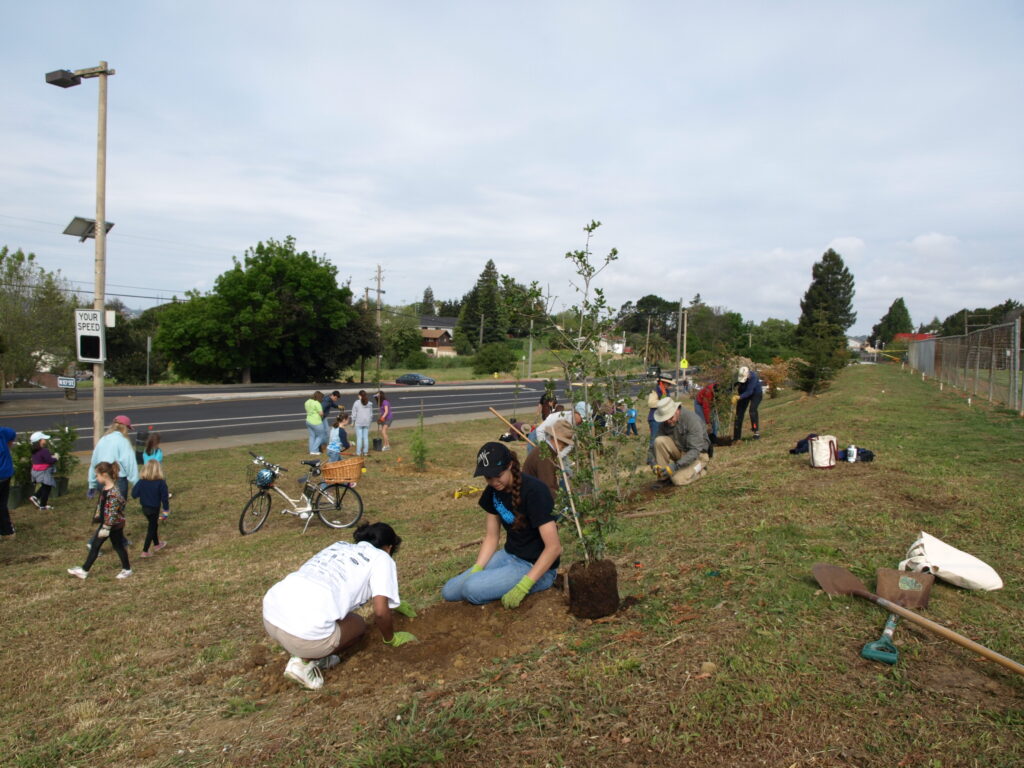 The next project was long the access road just inside the Denfield Avenue gate next to the tennis courts, the adjoining parking area and above the student parking lot.  Volunteers planted 65 trees in 2015.  These trees included Calocedrus decurrens, Pistacia chinensis (Chinese pistache), Ginkgo biloba (Maidenhair tree) and Quercus agrifolia (along the freeway property line).   These trees were hand irrigated during the dry season for three years (3-5 gallon/tree every six-weeks to two months).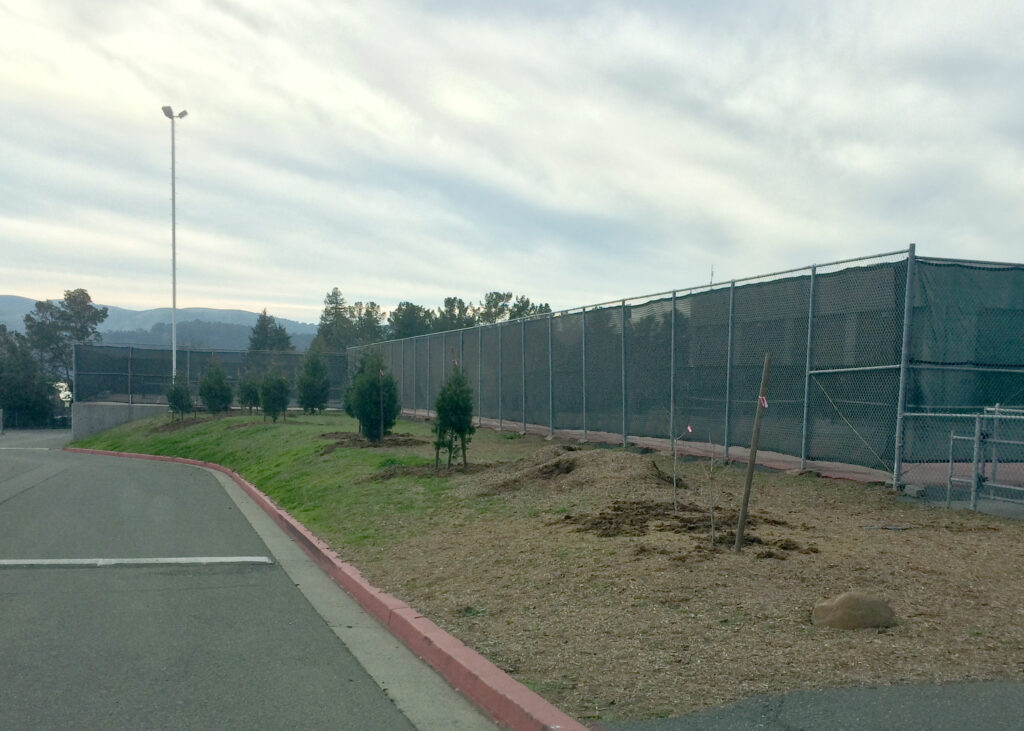 In 2019, 15 Quercus agrifolia trees were planted at new locations above the student parking lot along the freeway and in the west parking lot  to compensate for the removal of five mature Monterey pine.  Acorns were used to see if they would successfully germinate.   This project incorporated about 15 native oaks planted by an earlier campus volunteer above the food garden and student parking lot.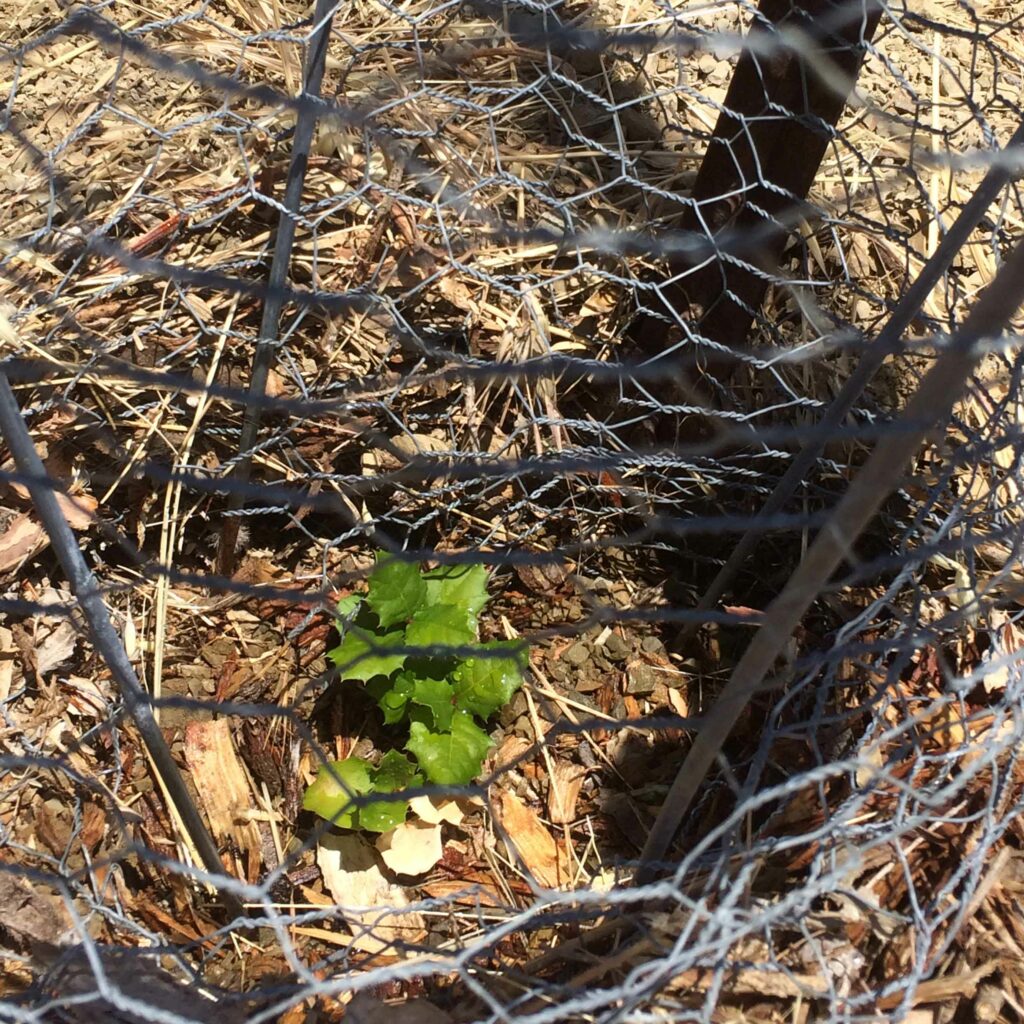 In the early winter months of 2023, the School District removed the last seven mature trees shading the west parking lot.  These trees were removed because of wind damage and the age/declining health of the Monterey pine.  On April 29, 2023, three Pistacia 'Red Push' were planted in this parking lot as part of the ongoing reforestation for the lot.  These trees will be irrigated automatically during the dry months until they get established.