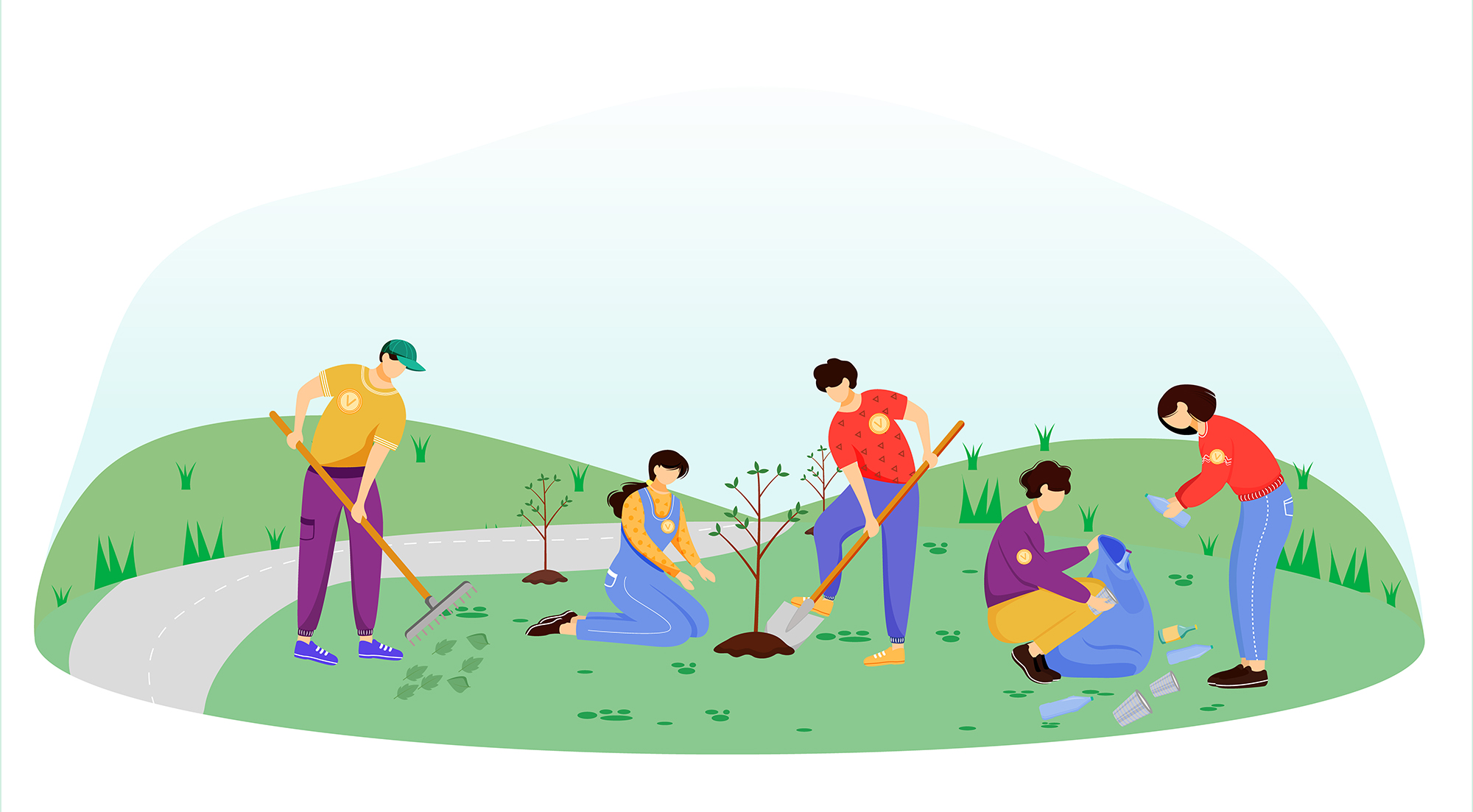 SIGN UP NOW TO VOLUNTEER AT ONE OF OUR TREE CARE DAYS!
September 21, I-780 Freeway Offramps
September 27, Lake Herman Open Space
October 21, Benicia High School
All Tree Care Days begin at 9am and end no later than noon.  Send your name, contact information and the date or dates you want to volunteer using the form a the bottom of this page.  We will get back to you with instructions.  Volunteers under 14 years-old must be accompanied by an adult.  Volunteers at I-780 Offramps must be at least 16 years old.
DONATE TOOLS AND EQUIPMENT
We can use shovels, pruners, mattocks, and tree saws.
DONATE YOUR SKILLS
Project Management:

assist in developing, coordinating, and implementing tree projects

Database Management: assist in tracking our inventory of trees and their condition at our various project sites.
Event Management: assist in coordinating public events related to trees
Web Content Management: assist with developing and managing content on our website
Train the Trainer: Develop skills and leadership in a specific area of urban forestry and then train others to become leaders like you
Fundraising: Solicit in-kind and cash donations – the life blood of our work!
GET INVOLVED!
Volunteer participation waiver and release of liability and  indemnification agreement
Please read the agreement below carefully before agreeing. 
Benicia Tree Foundation is dedicated to strengthening community by promoting & supporting tree planting, maintenance, & education.
In order to volunteer at any BTF program or event, I, the Volunteer (or the Volunteer's legal guardian, on the Volunteer's behalf), agree:
1. Safety Rules. For my safety and that of others, I will comply with BTF's safety and other directions for activities in which I may engage as a Volunteer. I will supervise any participating child or other person for whom I am legally responsible. If I become aware of any danger or hazardous condition at BTF program sites, I will alert BTF.
2. Confidential Information. I may as a volunteer have access to confidential information of BTF, including information about BTF donors, volunteers and partners. At all times during and after my participation, I will hold in confidence and will not disclose or use any such confidential information, except as may be required by my duties as a volunteer for BTF.
3. Not an Employee. I am not assisting as an employee of BTF, the City of Benicia, or the Benicia Unified School District. I understand that I will not be paid for my participation, and that I am not covered by or eligible for any insurance, health care, worker's compensation, or other benefits. I may choose not to participate in any BTF activity or to stop participation as a Volunteer at any time.
4. Awareness and Assumption of Risk. I understand that my participation as a Volunteer has the inherent risk of death or injury to me and damage to my property. These risks may result not only from my own actions or inactions, including overexertion, but also from the actions or inactions of BTF, BTF's directors, officers, employees and agents, BUSD, City of Benicia, other volunteers, or others present while I am acting as a Volunteer. These risks may also arise from the condition of the land, or animals or insects present at the site, or the equipment and tools available, or the weather or other environmental or local conditions, or travel to and from the program sites. I assume full responsibility for any and all risks of death, bodily injury or property damage, including, without limitation, those identified in this Section 4, caused by or arising directly or indirectly from my participation as a Volunteer, regardless of the cause, even if that risk or harm is caused by other persons' negligence, whether passive or active.
5. Waiver and Release of Claims. I waive and release any claims against BTF, BTF's directors, officers, employees, customers, volunteers, donors, and agents, BUSD, and the City of Benicia (collectively, the "Released Parties"), for any liability, loss, damages, or claims resulting from death, or injury to my person or property, caused by or arising directly or indirectly from my presence or participation as a Volunteer, regardless of the cause and even if caused by the negligence, whether passive or active, of any Released Party or any other person. I agree not to sue any of the Released Parties on the basis of these waived and released claims. I understand that my releases and waivers in this document extend to claims that I do not know of or do not expect to exist at the time I sign this document, and I waive the protections of Section 1542 of the California Civil Code. I understand that BTF would not permit me to volunteer without agreeing to these waivers and releases.
6. Medical Care Consent and Waiver. I authorize BTF to provide to me first aid and, through medical personnel of its choice, medical assistance, transportation, and emergency medical services. This consent does not impose a duty upon BTF to provide such assistance, transportation, or services. I waive and release any claims against the Released Parties arising out of any first aid, treatment or medical service, including the lack or timing of such, made in connection with my participation as a Volunteer.
7. Indemnification. I will indemnify and hold the Released Parties harmless from and against any and all claims, liabilities, losses, damages, expenses and attorneys' fees (collectively, "losses"), including, without limitation, losses arising from any death, property damage or injury of any nature whatsoever that may be suffered by me or any other person, which may arise directly or indirectly from (i) my presence or participation as a Volunteer or (ii) any breach by me of this agreement, except to the extent the liability is caused by the gross negligence or willful misconduct of the relevant Released Party.
8. Publicity Authorization. I consent to the unrestricted use, by BTF or any person authorized by BTF, in any medium, including the Internet, of any photographs, recordings, interviews, videotapes, film, or similar visual or auditory recordings of me created in connection with my participation in BTF's activities.