Tree-Keeper Program
Benicia Tree Foundation can help you plant trees on your property.  We can help you determine the right tree for your location, arrange discounted wholesale pricing on the tree or trees you select, and provide instruction on planting and maintenance.   The service is free, but a donation of $50 would be greatly appreciated.
An initiative is currently under way to plant 1,000 trees in Benicia. We are mapping every tree we plant (Click here to view a Google map of tree planting locations.). Never has such an attempt been made to so substantially increase the forest canopy in Benicia. Mother Theresa once said "We cannot all do great things, but we can do small things with great love." The Initiative to plant 1,000 trees in Benicia is happening because everyday folks and local businesses are doing something extraordinary by planting trees in their community…and they are doing it with tender loving care.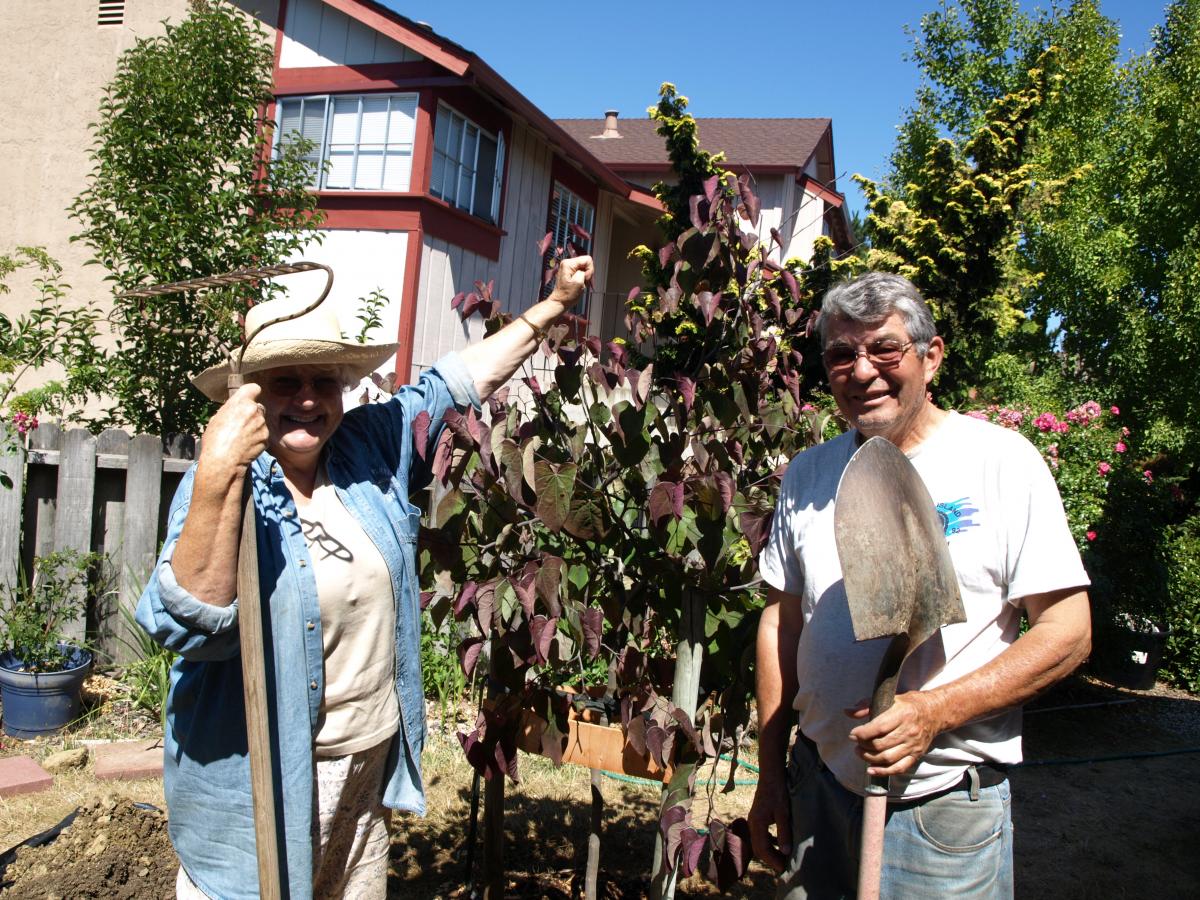 The effort is led by local residents such as Brita and Nikolai Bautin pictured above. Concerned citizens formed the Benicia Tree Foundation to accomplish a mission which includes tree maintenance and education.
This initiative aligns with other powerful forces that are emerging in Benicia such as the City's Community Sustainability Commission, responsible for implementing the Climate Action Plan. Other relevant local initiatives include the Benicia Unified School District Wellness Plan, which promotes the idea that "Caring about, looking after, and protecting our environment contributes to our overall health and well-being."
These are among the many examples of how fellow Benicians are working to improve our living environment to create a positive legacy for future generations.
If every family in the United States planted one tree, we would reduce the CO2 of the atmosphere by one billion pounds annually. This is almost 5% of the amount that human activity annually contributes to the atmosphere.
The Benicia Tree Foundation cordially invites you to become an example to others in your community by committing to planting at least one tree in the City of Benicia as a part of our community-wide tree-planting initiative.
"You can become a Benicia Tree-Keeper by committing to planting and sustaining a tree in your yard or community. Your donation and role as a Tree-Keeper will be honored on the Benicia Tree Foundation website for perpetuity. Every tree planted in collaboration with the Benicia Tree Foundation will be mapped and tracked online.
The Benicia Tree Foundation was founded by ordinary citizens such as yourself who have taken simple steps to do something extraordinary that makes a lasting impact on our environment and demonstrates our commitment to enhancing the quality of life for future generations of Benicians."
To reach our goal of planting 1,000 trees, please become a Benicia Tree-Keeper. Please become a Tree-Keeper today and help plant and maintain a tree. You will receive:
An invitation to be recognized at our annual Arbor Day celebration as an honored "Tree-Keeper" of Benicia.
Recognition in the Benicia Tree Foundation e-news and permanent recognition on our website.
Opportunity to serve as a "Benicia Tree-Keeper," a group of stewards who provide mentorship for others, particularly Benicia's youth.
Satisfaction in knowing that you have helped make history by enhancing the Benicia urban uorest, and ensuring the long term sustainability of our community for future generations.
Should you choose to sponsor a tree planting, we will provide assistance in selecting the right tree for the right location.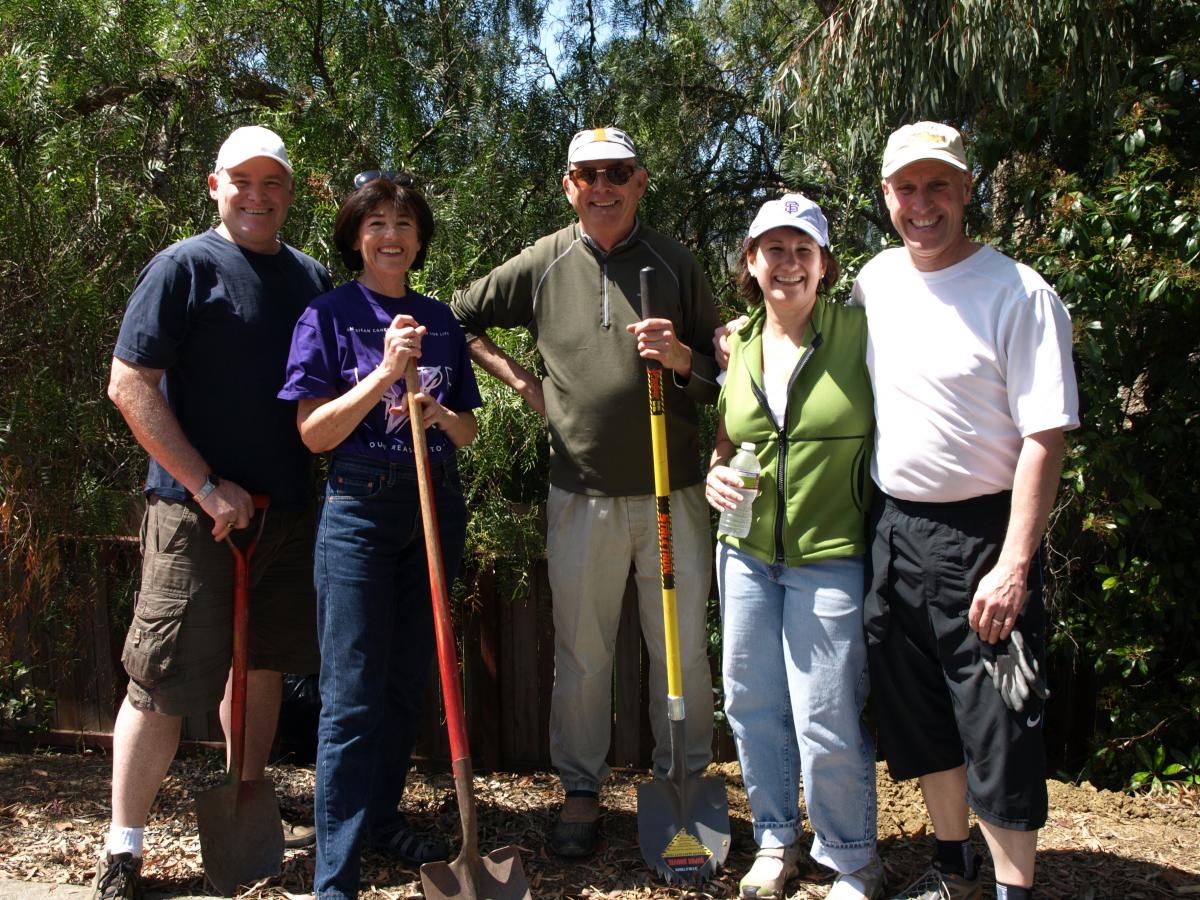 Become a Benicia Tree-Keeper
Become a Benicia Tree-Keeper & Help Us Grow Benicia's Urban Forest. CLICK HERE to make a donation and join.