Joe Henderson Elementary School was the second campus of the Benicia Unified School District to host a tree planting in 2012. The project was inspired by parents and teachers who requested that barren areas on the campus be planted with trees, and was supported by a grant received through California ReLeaf to plant a total of 80 trees on the campus.  The trees were planted over the course of several planting days. Most trees were planted around the perimeter of the play field and several were planted at the school entrance.  The tree species included Pistacia chinensis, Cedrus deodara, Quercus agrifolia and Sequoia sempervirens.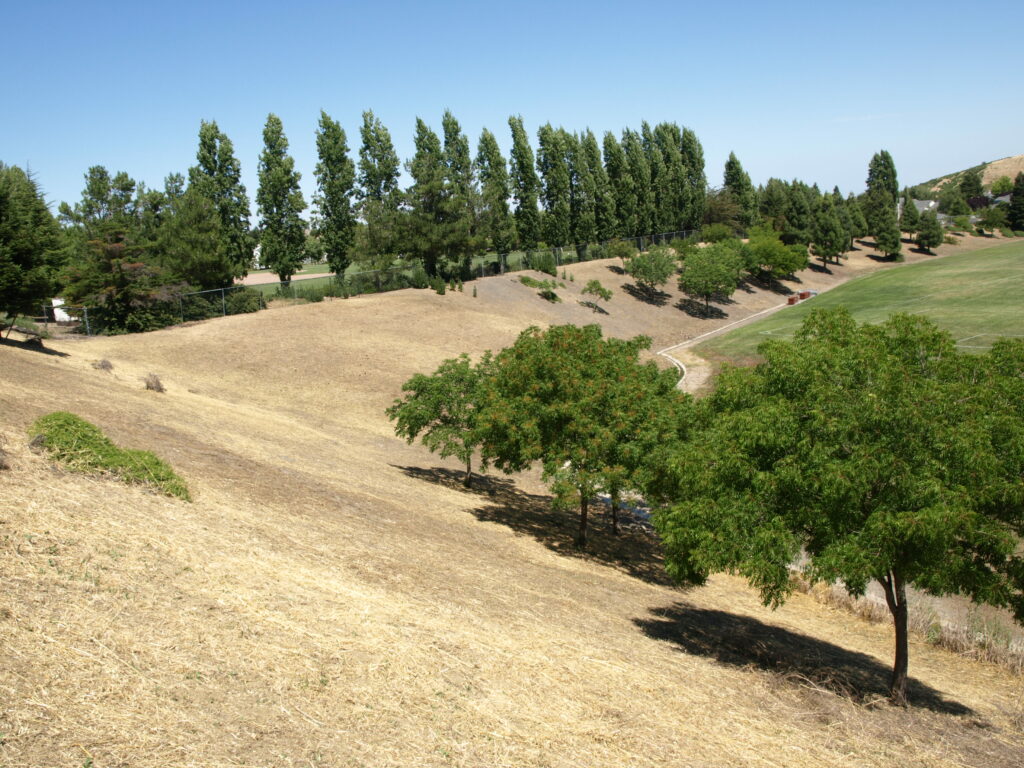 Tree planting began with 75 kindergarten students at Joe Henderson Elementary School planted twenty-two trees on their campus . Henderson School Principal Carin Garton, three Kindergartner teachers, and more than a dozen parents supported the students' efforts. Wolfram Alderson, BTF Executive Director, commented that "Most of the trees that were planted were twice as tall as the students that planted them. It is quite impressive to see these young people take on a demanding task that to the casual observer may seem beyond their ability. These trees were planted on a steep slope on the perimeter of the school playground. When you stand back and look at all these trees, one can't help but be impressed by what these kindergartners accomplished today."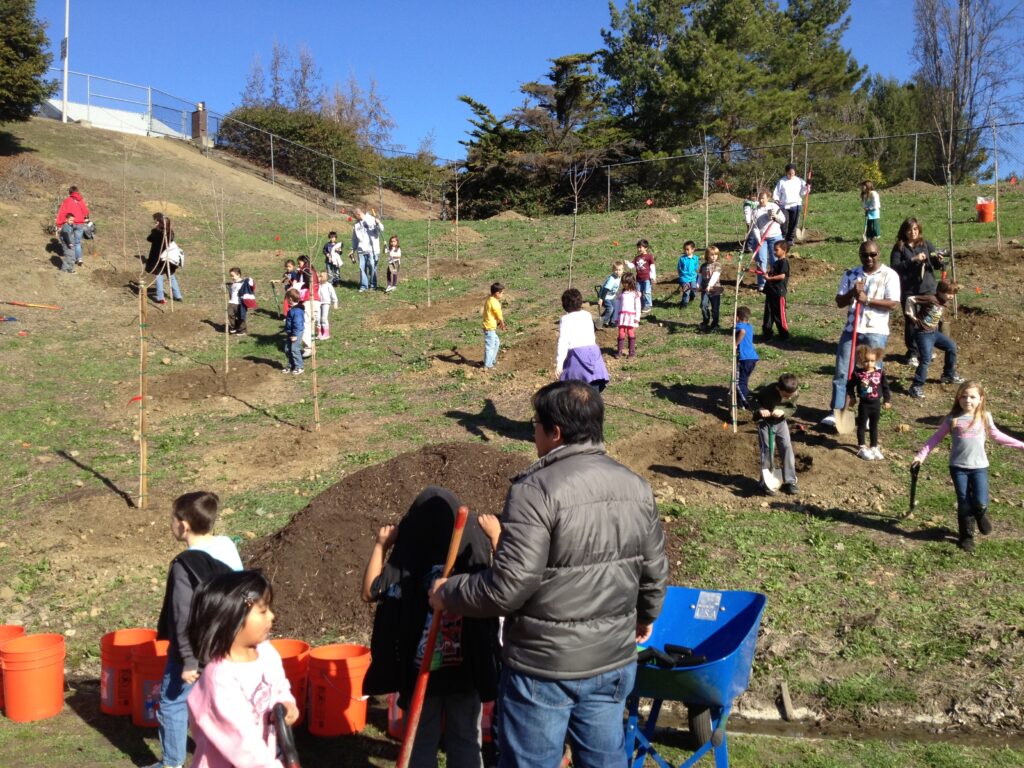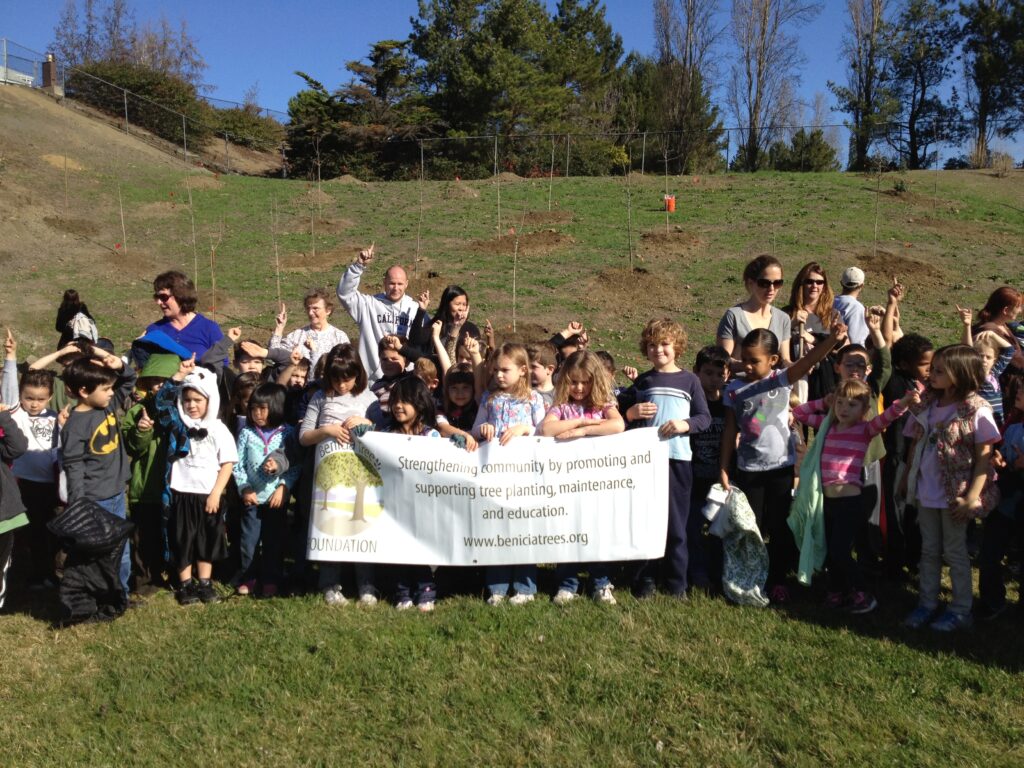 22 trees successfully planted by the Kindergarten classes.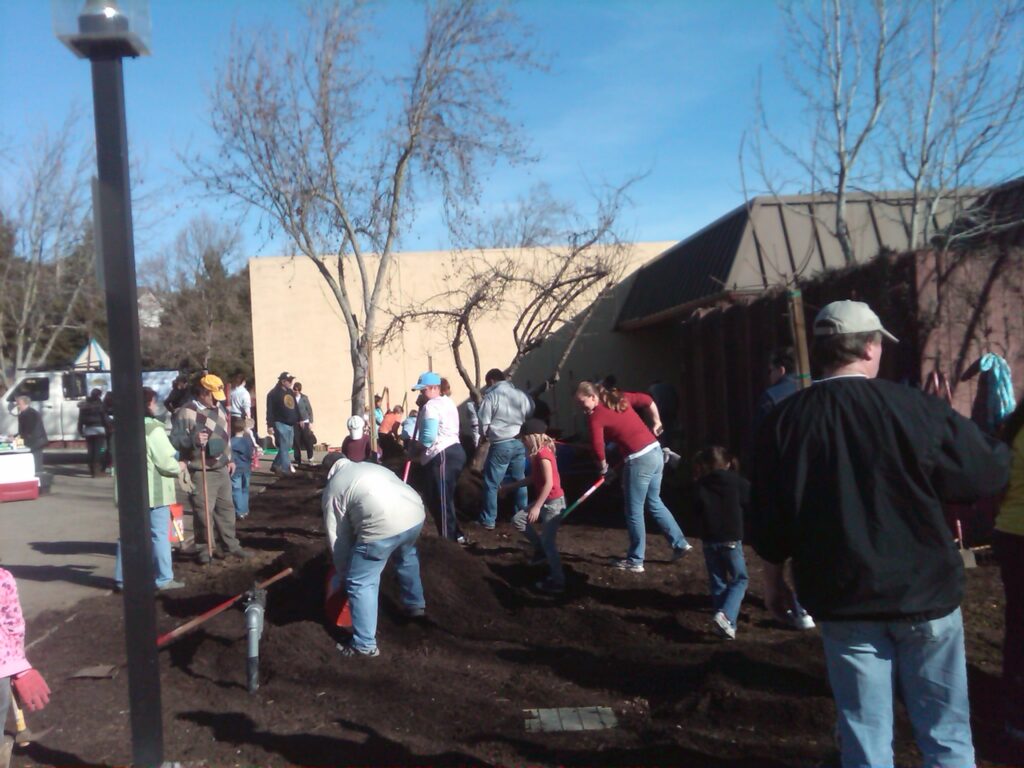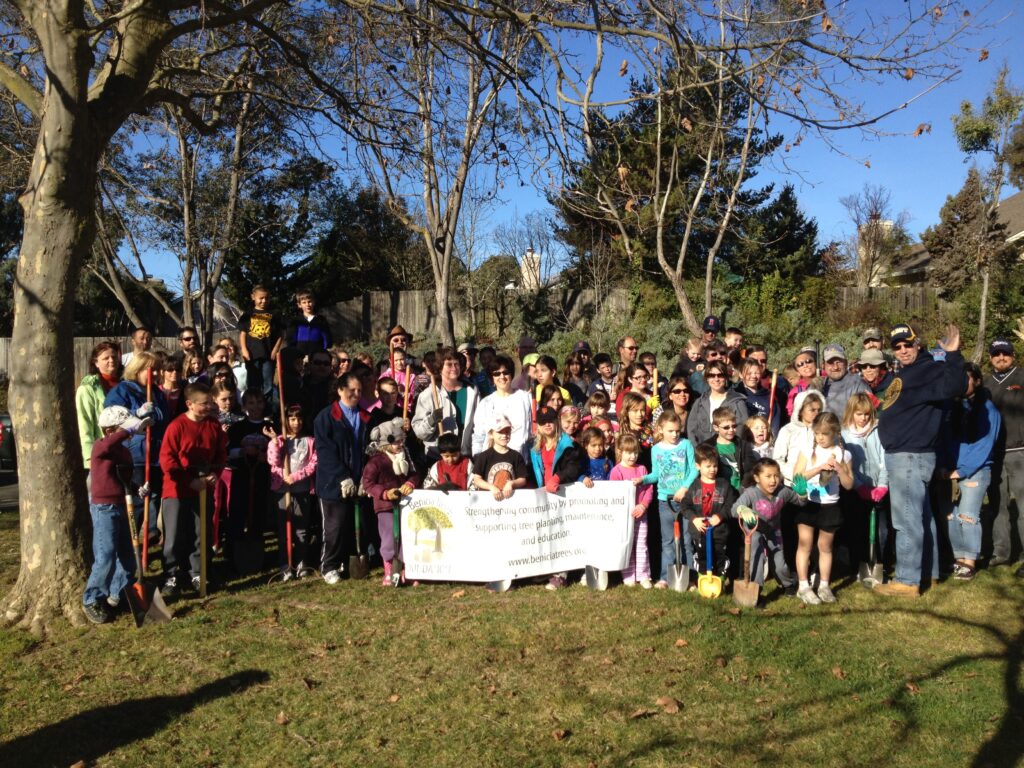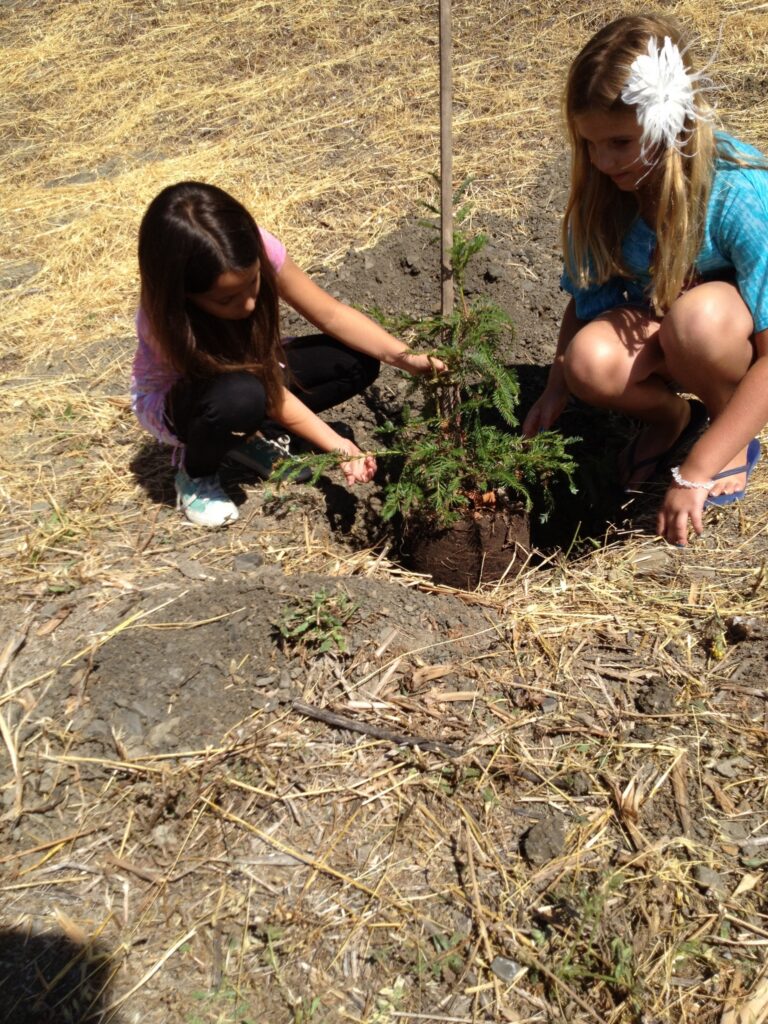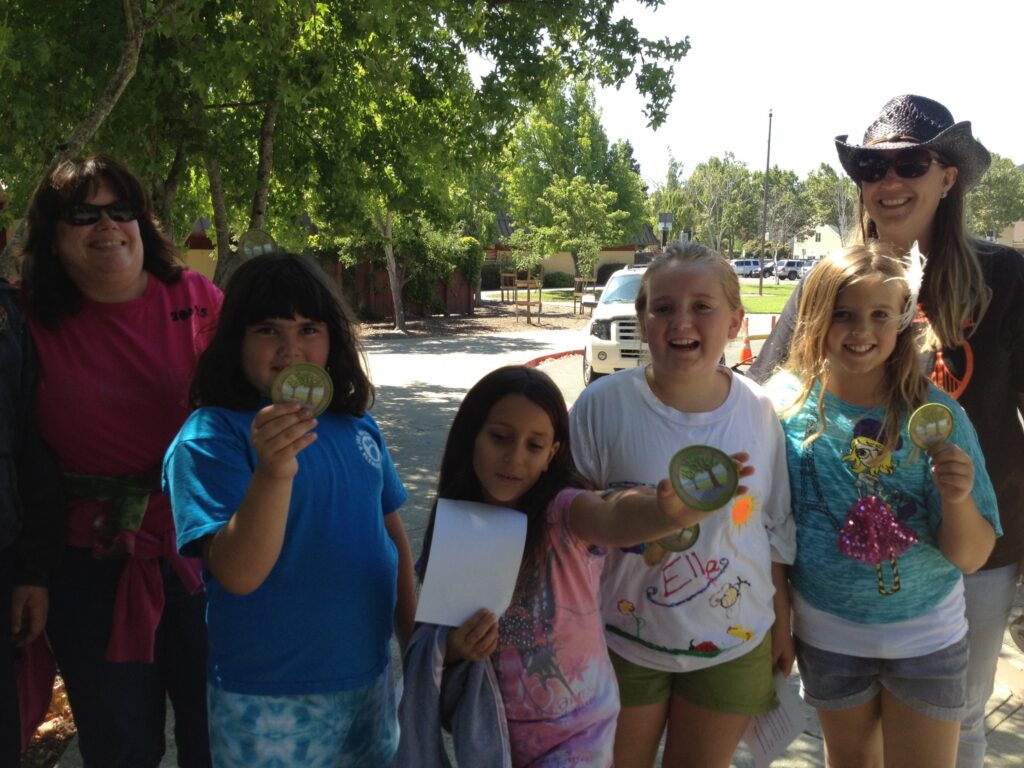 An additional tree planting was held on December 1st, 2018 when families from Ms. Schlosser's kindergarten class planted eight Coast live oak trees donated by the California Native Plant Society along the campus trail.  "In a world of things we cannot control, giving back to our community is a great way to show our students these are the things we can control," said Schlosser.
Henderson Principal Melanie Buck also attended this one-hour event under steady rain.  "After it was all over, it looked like some of the students had mud equivalent to their own weight stuck to their shoes" said Buck.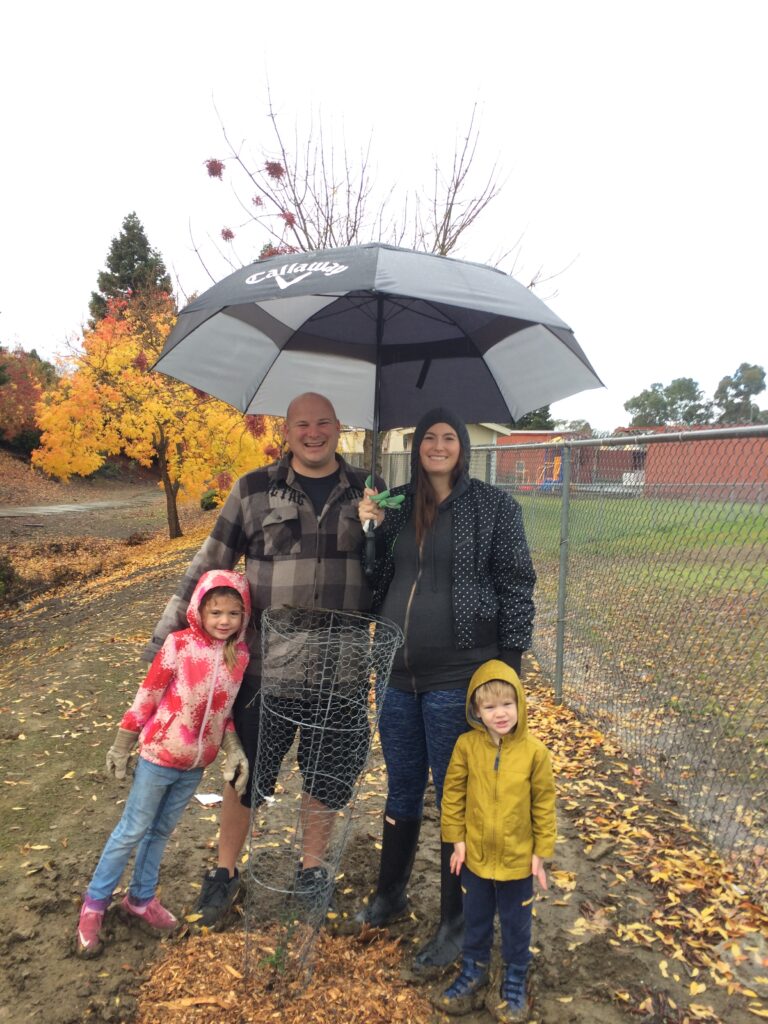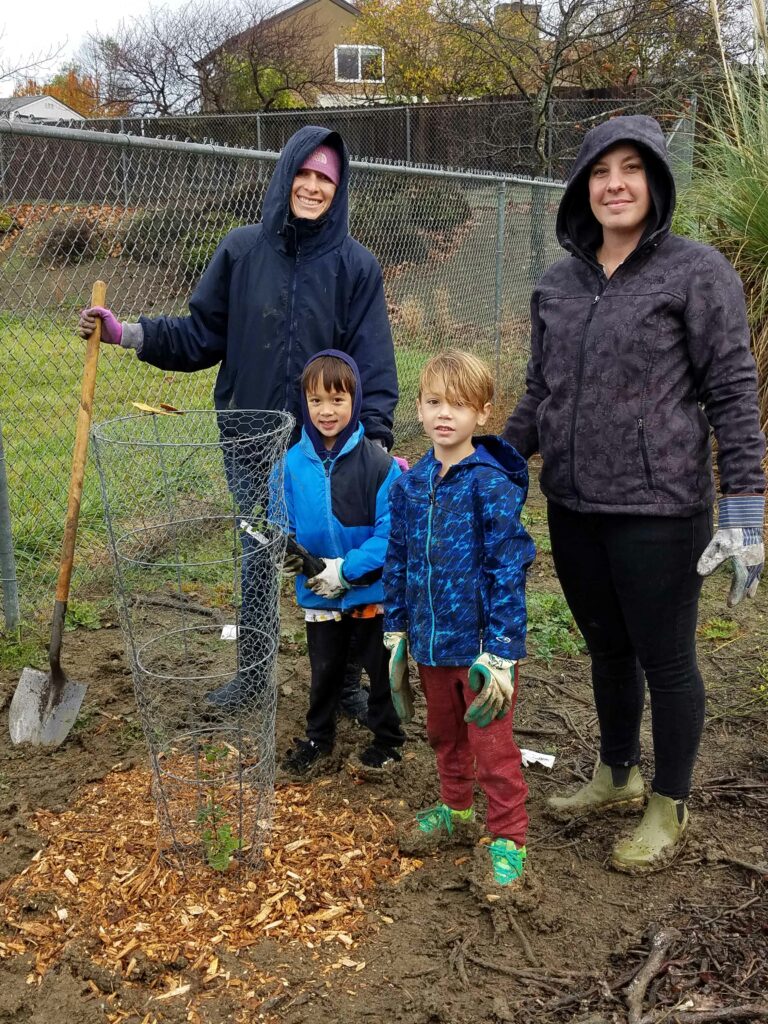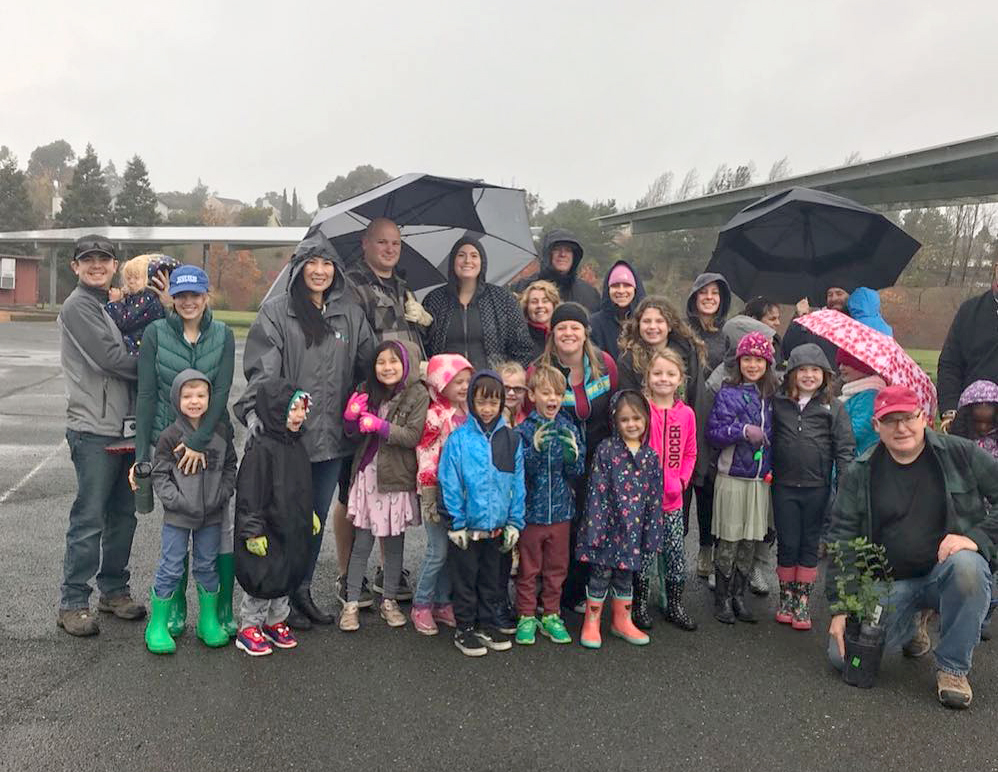 Joe Henderson School has also hosted at least one Tree Care Day each year to care for the trees that have been planted.  Benicia Tree Foundation held it's first tree pruning clinic at Joe Henderson to prune the trees planting in 2012.