Tree Keeper Program offers free advice to plant the right tree in the right place.
Heritage Presbyterian Church reached out to Benicia Tree Foundation for advice on a new tree for the church's entry and became our first Tree Keeper for the new year.   They chose a Cornus kousa 'Milky Way' (Kousa dogwood 'Milky Way') a  small- to medium-sized, deciduous tree with white blossoms in the spring and red foliage in the fall. In the photo above,  Pastor Henry Sun and Benicia Tree Foundation board member Barbara Wood stand by the newly planted tree.
Benicia Tree Foundation can help you plant a tree on our property with advice on planting the right tree in the right place, arranging the purchase of your tree, and providing instruction on how to plant and maintain it. Email info@beniciatrees.org or call 707-745-4546 if you are interested.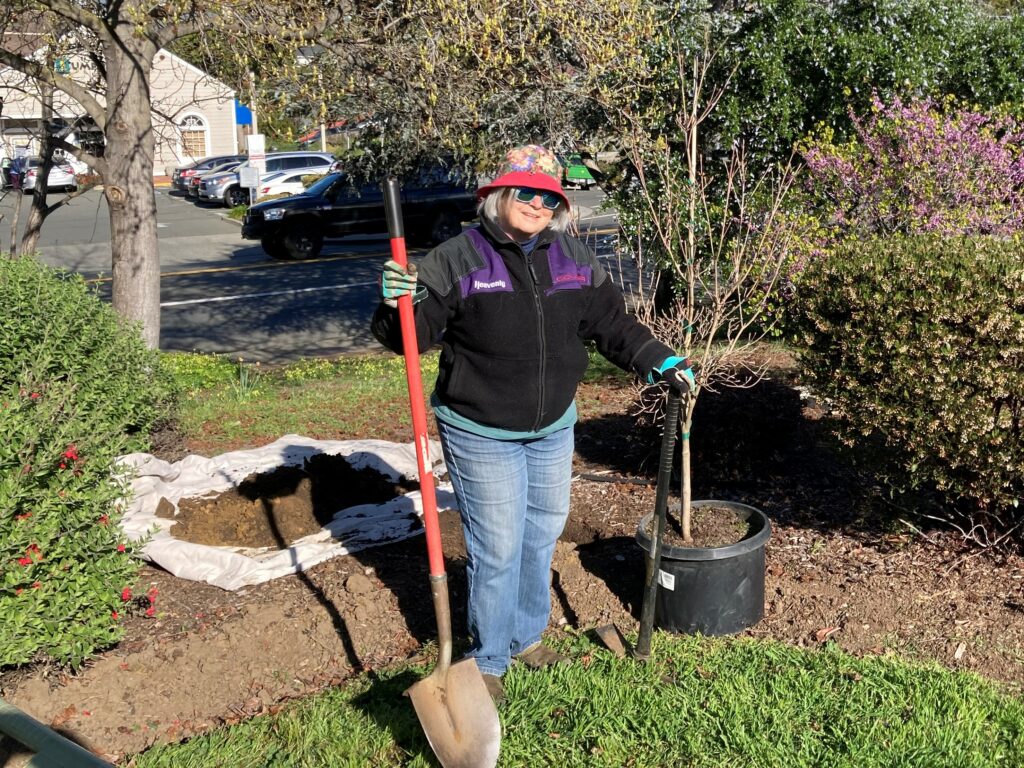 Barbara Wood with her tools for planting the tree.